RFS has worked closely with the rail industry and all major Freight Operating Companies for more than 40 years, across the UK and Europe.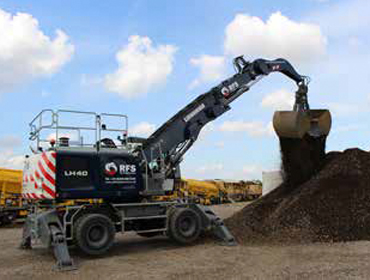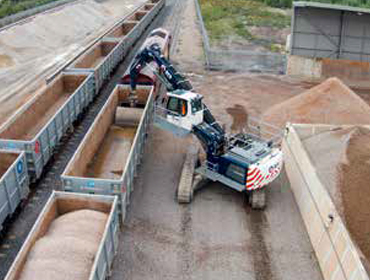 We provide a range of material handling operations for rail freight services on a 24/7 basis all year round across the UK and Europe. This includes the provision of staff, machinery and best industry practices to ensure the highest standards of efficiency and safety are met.
Our expert services can often be complex operations in challenging rail environments. From quarry rail terminals and depots to loading and unloading trains and transferring to alternative road transport, RFS is fully equipped to handle the logistics of your material handling project. This includes handling loose and bulk materials, as well as containerised freight.
With custom built machines our material handling operations are comprehensive and cost-effective for any operation. And if we don't have the required machinery, we'll build it!
Key projects we've worked on:
01.

Terminal 5 - Heathrow

Brief:

Unloading box wagons of aggregate, placing to stockpiles and reloading to road lorries.

Read More

02.

Crossrail C300/410

Brief:

Stockpiling and loading tunnel spoil onto rail box wagons for shipping to a land reclamation project.

Read More

03.

Channel Tunnel Link

Brief:

Unloading of box wagons into 9m high hopper

Read More