Rock Re-Handling undertakes a full scope of rock armour handling for all grades of rock from gabion stone to the largest rocks generally 300kg-15,000kg, used for sea defence and coastal protection works.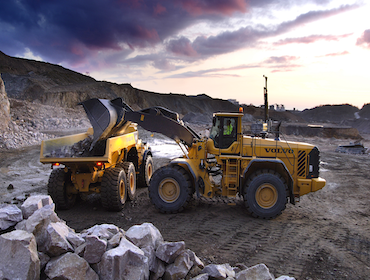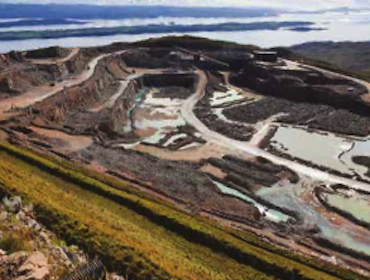 RFS Rock Re-Handling operate in some of Europe's largest quarries and offers a range of services to quarry operators and contractors, these services can range from, blast pile selection of rock armour, rock armour grading by weight,
using the latest cloud-based weighing systems, load and haul of rock, road logistics, vessel loading and unloading, using the latest modern environmentally friendly equipment.
Our Rock Re-Handling fleet consists of excavators ranging from 25t-125t fitted with XHD rock grapples, wheel loaders with rock handling forks or XHD rock buckets, articulated rock trucks with hardox liners, 24/7 availability and customer support from our own engineers and support staff at any quarry or project location.
"Rock re-handling" with 24/7 customer service & support.
KEY PROJECTS WE'VE WORKED ON:
01.

Aggregate Industries Yeoman Glensanda

Brief:

Our Equipment Solutions team were tasked to supply a range of heavy mobile equipment to carry out a variety of works within the quarry

Read More

02.

Hanson Aggregates

Brief:

Rock armour logistics & handling utilising rail wagons on project site logistics and handling.

Read More

03.

AGGREGATE INDUSTRIES

Brief:

Unloading and handling of Gabion stone Parkstone Quay, Harwich Essex for use within local infrastructure projects.

Read More