RFS Dedicate time and resources to training our workforce as well as our clients workforces, to help complete operations safely and efficiently.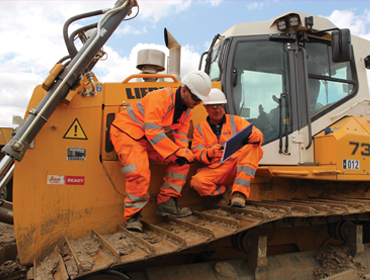 Operator training
Our dedicated operator training covers most categories of construction plant, material handling equipment and earthworks and mining plant requirements. We operate within the CPCS, NPORS, MPQC, SPA certification schemes, this ensures our training is simple and straight-forward yet comprehensive. We strive to meet the requirements of all industry associations and the Health and Safety at Work Act, training can be carried out either on site or at our training centre. It is ideal for operators who work on sites such as quarries, rail and marine unloading terminals and major earthworks projects.
Personnel resource
For customers that have their own plant at either single or multiple locations, our equipment operator solutions can cover all types of material handling and heavy earthmoving requirements. This can include as much or as little support as required. From a single operative to the allocation of site supervision and project managers. We can provide fully trained resource to manage and operate plant activity - a service that can also include full R&M support packages 24/7 365 days a year.